Luthers Bach Ensemble – since 2006
The Luthers Bach Ensemble was founded in 2006 from a desire to perform more Bach cantatas using authentic performance practice. The repertoire was soon expanded to include works ranging from Monteverdi to Mozart. The LBE choir is a tightly-knit group of around twenty (semi-)professional singers who perform approximately fifteen concerts per year in the Netherlands and abroad. Since its foundation, LBE has had a professional Baroque orchestra, built around a core of exceptional instrumentalists and vocal soloists. Its artistic director is Tymen Jan Bronda. Top conductors Ton Koopman, Jos van Veldhoven and Peter Dijkstra have worked with the LBE in recent years.
The LBE aims to involve the audience in the emotional richness and intense drama of Baroque music, for example through theatrical performances. This is consistent with the views from the time of Bach that music can give emotional insight into the essential aspects of life.
The LBE is based in the Lutheran Church in Groningen. The building on the Haddingestraat has evolved over the years into an important platform for smaller ensembles and chamber music. The arrival of the new Schnitger organ in 2017 has been a major boost for musical performances with this organ, a combination unique to the Netherlands. In the eighteenth century the choir and orchestra performed with the original Schnitger organ (1717 ) in this Lutheran Church until the organ was removed and lost to posterity in the nineteenth century.
Nieuw zakelijk leider: Jarick Bruinsma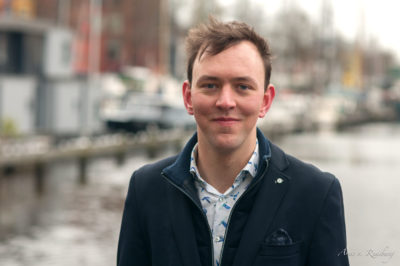 Jarick Bruinsma (1995, Hoogeveen) behaalde in 2019 zijn bachelor klassiek slagwerk aan het Prins Claus Conservatorium in Groningen.
"Vanaf mijn 7e volgde ik drumlessen bij Giovanni Timmermans in de volle overtuiging dat ik jazz-drums zou gaan studeren. Ter voorbereiding op die conservatoriumstudie kreeg ik echter ook les op marimba van Marleen Verhoeff. Het was Marleen die me voor het eerst liet luisteren naar Bach en me zijn muziek liet spelen en toen pas zette ik mijn eerste stappen in de klassieke muziek. Het plan van drums studeren liet ik varen en ik richtte me vanaf toen op klassiek slagwerk. In Groningen studeerde ik bij Joeke Hoekstra, Tatiana Koleva en Mihaly Kaszas en tijdens mijn studie heb ik me bezig kunnen houden met alle kanten van het klassieke slagwerk, van Bachcantates op mijn eigen barokpauken tot hagelnieuwe composities voor tamboerijn en audio-track."
"Ik heb me altijd veel bezig gehouden met overzicht houden, organiseren en produceren. Ik ben duidelijk en eerlijk en niet bang voor een uitdaging. Ik ken de wereld van orkesten en concerten van binnenuit en ik ben ervan overtuigd dat deze ervaring mij goed van pas gaat komen in mijn functie als zakelijk leider. Ik heb enorm veel zin in het bijdragen aan de organisatie van meer bijzondere concerten en een nóg groter publiek voor het LBE en ik kijk uit naar alle mooie projecten die we in de toekomst mogen gaan brengen!"
Social media:
DONATE 10 Euro (or more) for our musicians
The corona virus has unfortunately brought our series of semi-staged St.
Matthew Passion performances to an abrupt end. We, the LBE and the musicians
who took part in 2018, are offering you the opportunity to watch the entire
live video recording of one of our semi-staged performances of the St.
Matthew Passion from 2018. All money raised will go to our musicians
affected by the cancellation of what is normally their busiest time of year.
Will you help us?
link:
http://luthersbachensemble.nl/product/matthaus-passion-2018-luthers-bach-ensemble-der-aa-kerk/
A simple way to show your appreciation of our musicians' work! A big thank
you from our musicians for your help, In sadness during this Passiontide,
Tymen Jan Bronda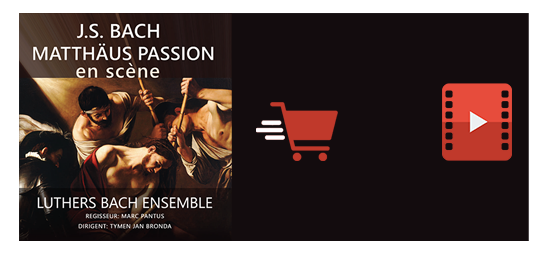 volg ons op social media: